Gather and Lounge is a vintage and specialty rental company located in Connecticut. We have a uniquely curated collection of lounge furniture, ceremony decor, tables, some tabletop items and bars. Our collection includes vintage, timeless classics but we also love to incorporate new design, and with that also comes pieces we have built in-house. We are all about creating a unique space that defines you and your design.  We love to go the extra mile for our clients to create a cohesive look. We're known to bring extra pieces – just because we feel like it. We do everything from weddings and social events to corporate events and home staging.
It's our main focus that the pieces we pull for you enhance the overall experience for you and your guests. If they only remember one thing, we want it to be this.
Our style
What's our style? It's really a mix of everything. We love vintage, but we also love new. We think the perfect mix…is just a mix. No rhyme. No reason. No rules. If it looks good, we rock it. Danielle grew up in San Diego, California where weekend trips to Mexico were a standard treat – so there is a special place in her heart for anything bright and festive. The colorful coast of Mexico is a huge inspiration -always. And as life brings us to different places and new experiences, our tastes evolve. Our main source of inspiration is our surroundings.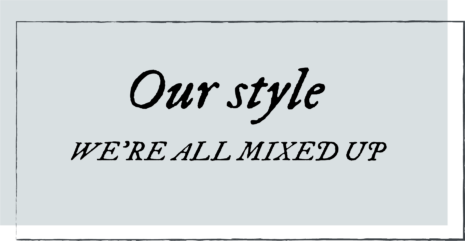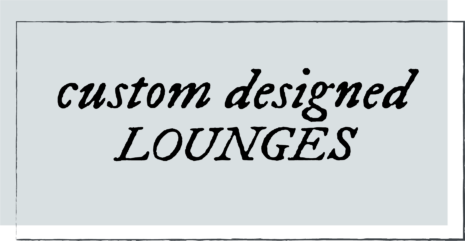 Custom Designed Lounges
We can certainly rent individual pieces, but we LOVE to design with you and be a part of your design process. If you send us some inspiration we will pull pieces and finish the look with all the right accessories to pull together your design. And what happens if we don't have it, we'll do our best to find it.  So – what makes our hearts beat? Being imaginative!